---
Humble Beginnings
1920s – 1930s
---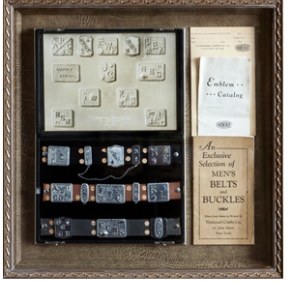 W.R. (Witt) Stephens begins selling belt buckles and other jewelry for the National Crafts Company as well as Bibles on the side. An extraordinary salesman, his sharp business acumen led to quick success
Witt invests his own capital in and begins trading Arkansas Highway bonds which were selling at Depression Era lows. Soon after, Witt forms W.R. Stephens Investment Company in 1933, which would become the premier bond house in the Southeastern U.S. and the predecessor to Stephens Inc., which will eventually develop into the largest investment banking firm off Wall Street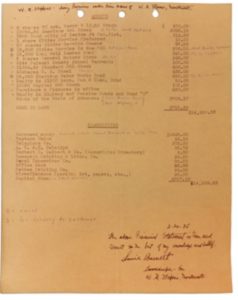 Witt acquires extensive natural gas interests, controlling much of the gas production and distribution in Arkansas. He invests in numerous small banks, as well as other utilities, and makes many other investments in a wide variety of companies
---
The Stephens Brothers and Enduring Partnerships
1940s – 1960s
---
The municipal bonds in which Witt invested in early in his career pay off at par. By that time, Witt has gained a reputation for bond expertise and sound financial advice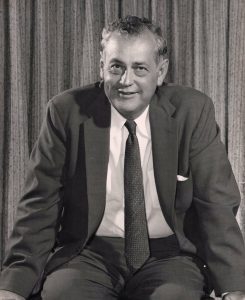 President Roosevelt tries to break up utility holding companies – Witt pays $1.2 million for the Fort Smith Gas Corporation (now AOG). Witt's family would own AOG for over 70 years until its sale in 2017
Witt's younger brother, Jackson T. "Jack" Stephens, joins the firm, beginning what would be a 60-year, handshake business partnership between Witt Sr., Jack and their immediate families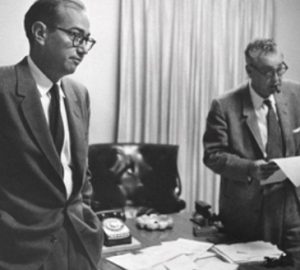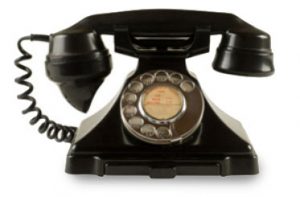 Stephens sells Grant County Telephone Co. to Hugh Wilbourn and Charlie Miller, launching a 50-year relationship that would lead to one of Stephens' most successful investments, global telecom giant Alltel
Stephens buys Oklahoma Production Company, beginning a relationship with the Walker family spanning three generations and over 60 years. This acquisition served as the foundation for a new natural gas exploration company, Stephens Production Company (now Stephens Natural Resources). This partnership endures today with Bill Walker, (the grandson of the founder and President of the company in 1953) and Witt Stephens, Jr. overseeing the company's oil and gas exploration and production interests for the combined Stephens Families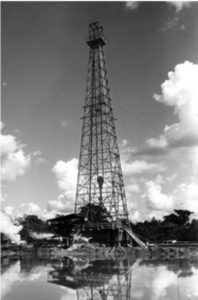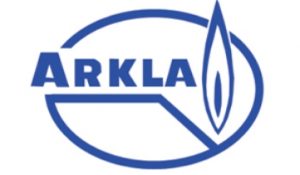 Stephens acquires Arkansas Louisiana Gas Company (Arkla) and Witt assumes direct management oversight of it in 1956, leaving leadership of the investment firm in his brother Jack's hands. Over the next 17 years, Witt turns Arkla into one of the best performing utility companies in the U.S.
Witt is elected to the Arkansas House of Representatives, fulfilling a promise he made to his father to serve the State of Arkansas as his father had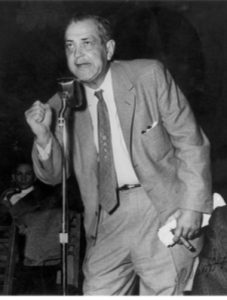 The Stephens Family furthers its relationship with the Ford Family, providing advice and support to Allied Telephone when Joe Ford was an employee. Joe became President of Allied in the late 70's, with his son Scott becoming CEO in 2002. This relationship has spanned over 70 years and continues today with Scott Ford serving as an advisor to The Stephens Group and numerous common investments between the Ford and Stephens families
Stephens backs Walter Smiley to create Systematics, a partnership that will span over 40 years. Systematics becomes a leader in bank data processing and is ultimately acquired by Alltel

---
Active Investing Accelerates
1970s – 1990s
---

Stephens Inc. takes Wal-Mart public
Witt leaves his post at Arkla after 17 years to return to Stephens Inc.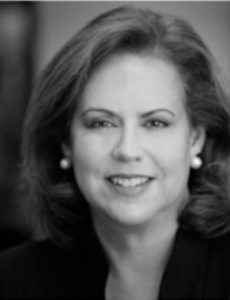 Witt's daughter Elizabeth S. Campbell joins the family firm in 1981
Stephens steps in to recapitalize struggling Worthen Banking Corporation, an investment that will ultimately become part of Bank of America. Stephens maintained its equity investment through various iterations for over 30 years

Witt and Jack Stephens create Stephens Group, Inc. to hold all of the private holdings of the combined Stephens Family other than the investment bank, Stephens Inc.
The Stephens family gets national notice for backstopping a $100mm equity investment to facilitate Tyson Food's acquisition of Holly Farms, one of the earliest innings in the large-scale consolidation of the chicken processing industry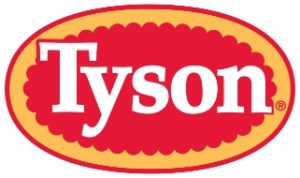 Alltel Corporation acquires Systematics and Stephens becomes one of its largest shareholders
Stephens makes numerous large equity investments, including in consumer and foodservice equipment manufacturer Viking Range; Donrey Media Group (renamed Stephens Media) and its array of newspapers (including the Las Vegas Review-Journal), advertising and cable and TV operations; and Texas-based retailer Conn's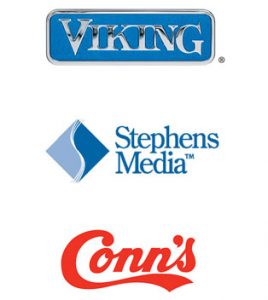 Witt Stephens, Sr. passes away in 1991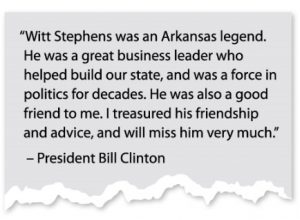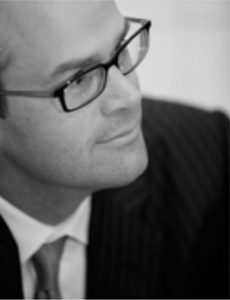 Witt Stephens, Jr. assumes an active role in the family firm
---
Family Transition
The 2000s
---
Witt Stephens, Jr. assumes oversight of the combined Stephens family energy and natural resource holdings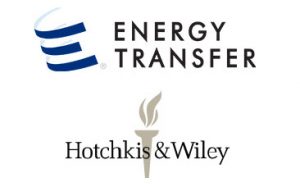 Additional significant equity investments are made, including partnering with Ray Davis and Kelcy Warren in Energy Transfer, and a large stake in the investment management firm, Hotchkis & Wiley
Jack Stephens passes away in 2005, marking the end of the Stephens brothers' 60-year partnership and setting the stage for the transition of the Stephens legacy to the next generation

Witt Stephens, Jr. and Elizabeth S. Campbell sell their interests in Stephens Inc. and assume the name Stephens Group, LLC to focus solely on principal investing. The Stephens Group, LLC launches with a full team of deeply experienced investment professionals
Alltel is acquired by TPG and Goldman Sachs in a transaction valued at $27.5 billion; Stephens exits the investment after nearly 40 years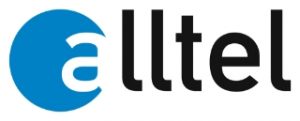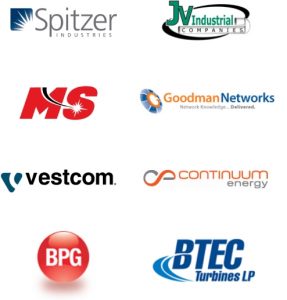 In its first half decade, The Stephens Group capitalizes on uncertain times and invests over $300 million in 14 private companies
---
Combining Permanent
Capital with Leading
Private Equity Capabilities
2010 – Present
---
The Stephens Group begins to add a more structured operating discipline and executives to its ranks to complement the investment professionals and the many industry executives that have long been among its advisors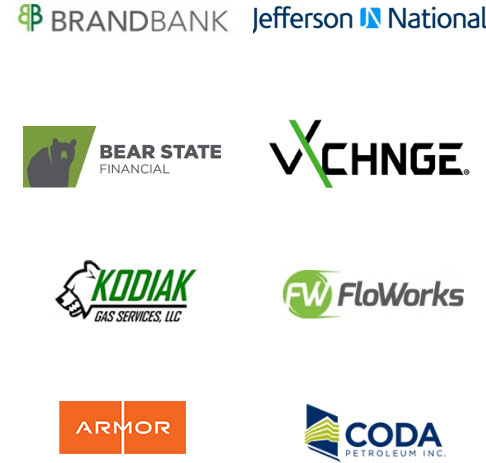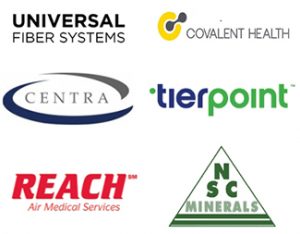 A number of repeat partnerships continue to build significant value for the family and its partners, including multiple investments each with The Sterling Group, New Heritage Capital, Altas Partners, and numerous families, and executives from prior Stephens portfolio companies
In the decade after Witt, Jr. and Elizabeth formed The Stephens Group as a private family investment firm, equity capital invested surpasses well over $1 billion, comprising over 30 platform companies and many more portfolio add-on acquisitions and new growth investments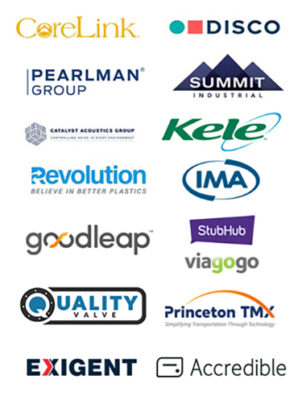 ---
Building on nearly 90 years of experience investing across various industries, The Stephens Group actively seeks new partnership opportunities. It continues to grow rapidly, and at the same time refine its focus, placing emphasis on several industry verticals and building its capabilities through the addition of strategic and other resources for the benefit of its portfolio partners. By providing its partners with authenticity and transparency in all interactions, The Stephens Group remains true to the enduring values that are and have always been core to its success.
---